Tom Petty & The Heartbreakers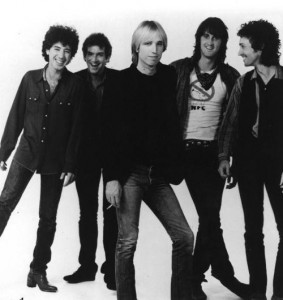 Throughout the show's run, Don Kirshner's Rock Concert ushered in nearly every big music act of its era. Tom Petty & The Heartbreakers were no exception.  Although they did not perform live on Rock Concert's stage, in March of 1980, two film promos of their famous hits "Refugee" and "Here Comes My Girl" were broadcast on the show. Don Kirshner presented the band by saying "One of the true giants to appear in the rock scene in recent years is the overpowering Tom Petty."
Tom Petty was indeed overpowering; in fact, very few acts have sustained such enduring careers as Petty. The band hailed from Gainesville, Florida and was originally formed in 1976 by Tom Petty (guitar & vocals), Mike Campbell (lead guitar), Benmont Tench (piano, organ, harmonium & vocals), (the three of them had been members of a previous band called Mudcrutch), Ron Blair (bass) and Stan Lynch (drums).
The band found nearly immediate success and there is no doubt that the Heartbreakers ascension was fueled by brilliant songwriting of Petty.  By the end of the 1970's and early 1980's, the young band had risen to the top of the record world.  "I want to be just enough unsatisfied that I want to make the next album better than the last," Petty once said. Tom Petty and the Heartbreakers trace their musical heritage to such bands as The Byrds and The Rolling Stones. Throughout their career, the rock group sought to combine psychedelic, Southern rock, and new wave influences into their music.
The following decades would be full of accomplishments for Tom Petty and the legendary rock group, including numerous Grammy Awards, a Hollywood Walk of Fame Star, and a Rock & Roll Hall of Fame Induction. Even though Tom Petty had a tremendously successful solo career, he has always returned to his band as the place he calls home. Proof of this is the band's recently announced 2012 tour throughout North America and Europe.